Video: Pop Star Ashlee Keating's New Year's Resolutions 2020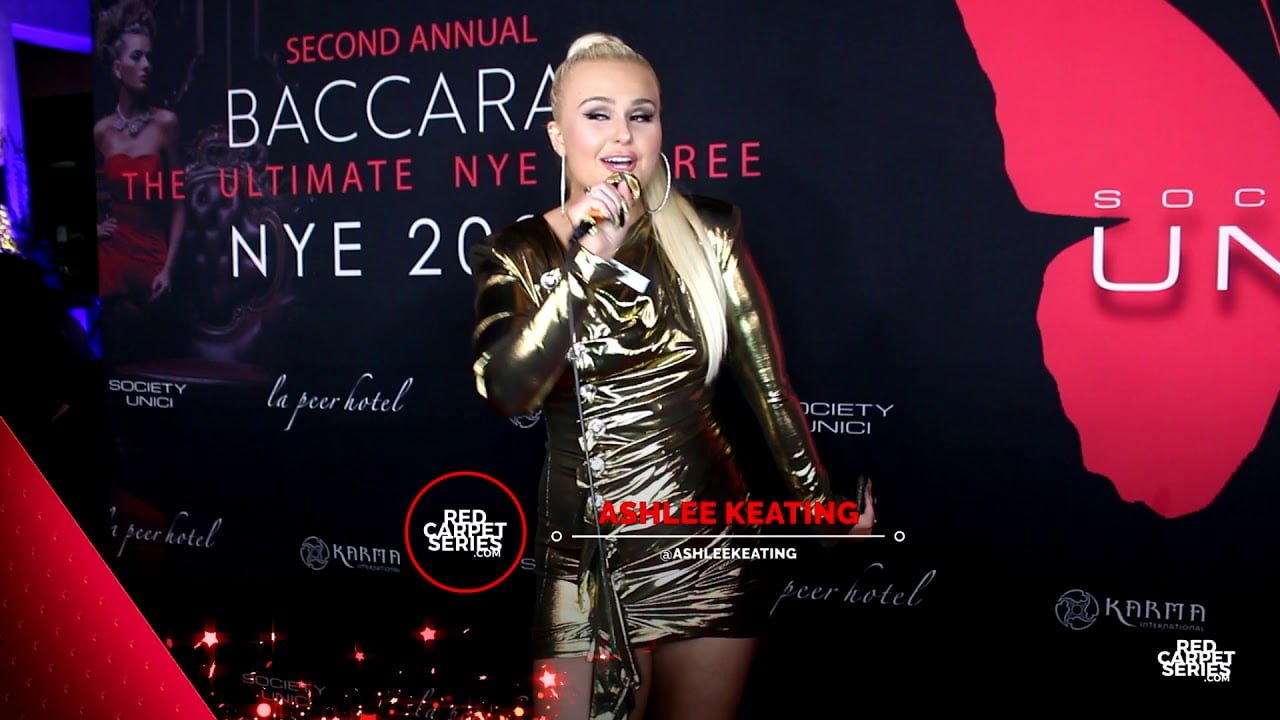 Hey, Babes, what's up, it's your girl, Ashley Keating, I'm a pop recording artist and 2020 is literally going to be my year.
I'm so excited and honestly, I'm just going to go into the year with a positive attitude.
I've been working hella hard in 2019, so 2020, it's on and I'm excited to release more new music.
But my New Year's resolution would definitely have to be to continue to work out at least five days a week, and… five to seven days, and also continue releasing more music and hopefully have another single on Billboard.
Love you, babes!
Oh my Instagram is at a s h l e e k e a t i n g.
#societyunici #karmainternational #redcarpetseries
BACCARAT 2020 NYE PARTY (#baccaratNYE)
Presented by:
SOCIETY UNICI (@society_unici), Karma International (@karmaintl), and Kimpton La Peer Hotel (@lapeerhotel)
#societyunici #karmainternational #karmalife #baccarat #baccaratnye #newyearseve #newyearseve2020 #newyearsevesoiree #newyearseveparty #redcarpet #michaelforoutan #michael_foroutan #goodfriends #goodtimes #goodvibes #attitudeofgratitude #gratitude #grateful #newdecade #2020 #thedumilama #redcarpetseries
#photography by @thedumilama for @redcarpetseries